Resource.
Such an umbrella word that without context you'd be lost as to what it means.
People? Money? Equipment? Raw materials?
It can mean anything.
But that's not the difficult part. Management of 'resources' is.
And that's why the blog.
We are going to cover a wide variety of topics related to resource management so that when you finish reading this blog, you are pumped up with at least 10 ways to improve your resource planning, distribution, and overall management.
Resource Management:
✔️ What is resource management?
✔️ Why is it important?
✔️ Advantages of doing it the right way
✔️ Tools you need
First question: What really is resource management?
Well, it is the management of people, equipment, and money. In relation to each other. While getting the optimal benefit out of each resource without running them dry.
Of course, that sounds contradictory but that's where the word 'management' comes in.
The primary and important resource is people. But also money. So find the right people who can help you bring the money to the table and once it is there, who can help you use it efficiently. The people who can make the right decisions and maximize on opportunities to get the best out of what is available.
The people you hire need to be skilled to use the equipment your business requires. Want to sell muffins? You need people who know how to use an Oven and a mixer. Want to make an app, you need people who know how to code. Match the equipment with the people and you will get the results.
Why is resource management important?
Suppose I have a million bucks in my account today. The chances I still have the same amount tomorrow is very less. I am going to spend some of it for either groceries, electricity, water, and other basic necessities. Also, chances are I might never have a total of million bucks in my account unless I actually put the money to work.
Letting the money stay in the bank might earn me some interest but it would always be lesser than what I would earn if I invest it properly. For example, if I put $20,000 in Apple's stock, chances are that I'll get $50,000 in less than a year seeing Apple grow at a tremendous rate.
The same goes for any business. If your resources; people, money, machinery, are just sitting there idle in your office or warehouse then you are never going to get the return on investment or any work done.
It is important to understand the opportunities in the market and utilize your resources in order to get the maximum output and return on your investment.
Other reasons why resource management is important are:
– One step ahead: With proper resource allocation and planning, you'll always be one step ahead of the problems or mishaps that might be coming in your way.
– Total control: Seeing you'll have an overview of all the resources, how they are being spent, utilized, you will be able to plan the direction of your project way ahead of time. This gives you and your team the breathing space required to innovate and function properly. And pivot if necessary.
– No wastage: Since you'll be utilizing the resources optimally, the chances of resource wastage becomes zero or next to zero.
– Data for future: Since you'll be collecting data of the scenarios where you are able to utilize your resources optimally, that data can be utilized for future resource planning, project management, and moreover will help you understand the work you can take on with the current resources.
Overall, with proper resource planning, allocation, and management, you can actually manage to stay ahead of your competition and grow at a nominal rate without those dips in profits and revenue.
Related: Enterprise Appointment Scheduling: All You Need to Know
Since, we've already covered the advantages of proper resource management along with its importance, we are directly going to jump to the tools that'll up your resource planning game.
Let's see!
Top 5 Resource Management Tools of 2020-21:
One of the primary tools is CRM. But along with that, tools that integrate with your CRM so you are not constantly double-checking and putting the same effort with 3-4 tools to manage everything.
For Team and Equipment Management:
1. Calendar 365 for Dynamics CRM
If you want a tool that's native to your CRM, then this is the perfect choice for you. A powerful tool that helps you manage your meetings, tasks, teams, and other resources.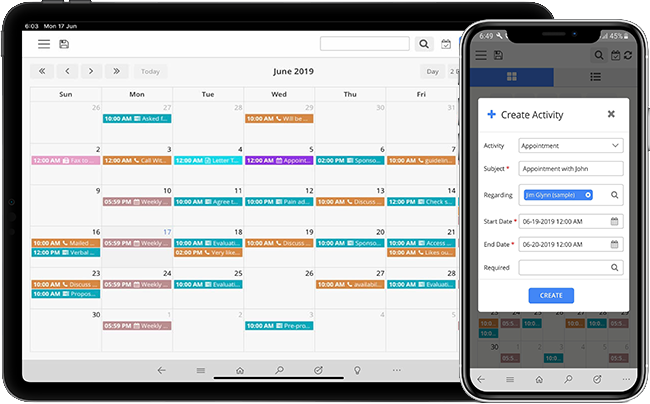 Features + USP:
✔️ Native to Dynamics 365
✔️ Activity Management
✔️ Shared Calendars
✔️ Manage Custom Activities
✔️ Real-time Reminders
✔️ Fully Configurable
✔️ Fully-responsive
And more.
Pricing:
– 30-day Free trial
– Starts at $69/Year
For Project Management:
This is one of the most comprehensive tools available in the market for project and resource management and team collaboration along with business intelligence.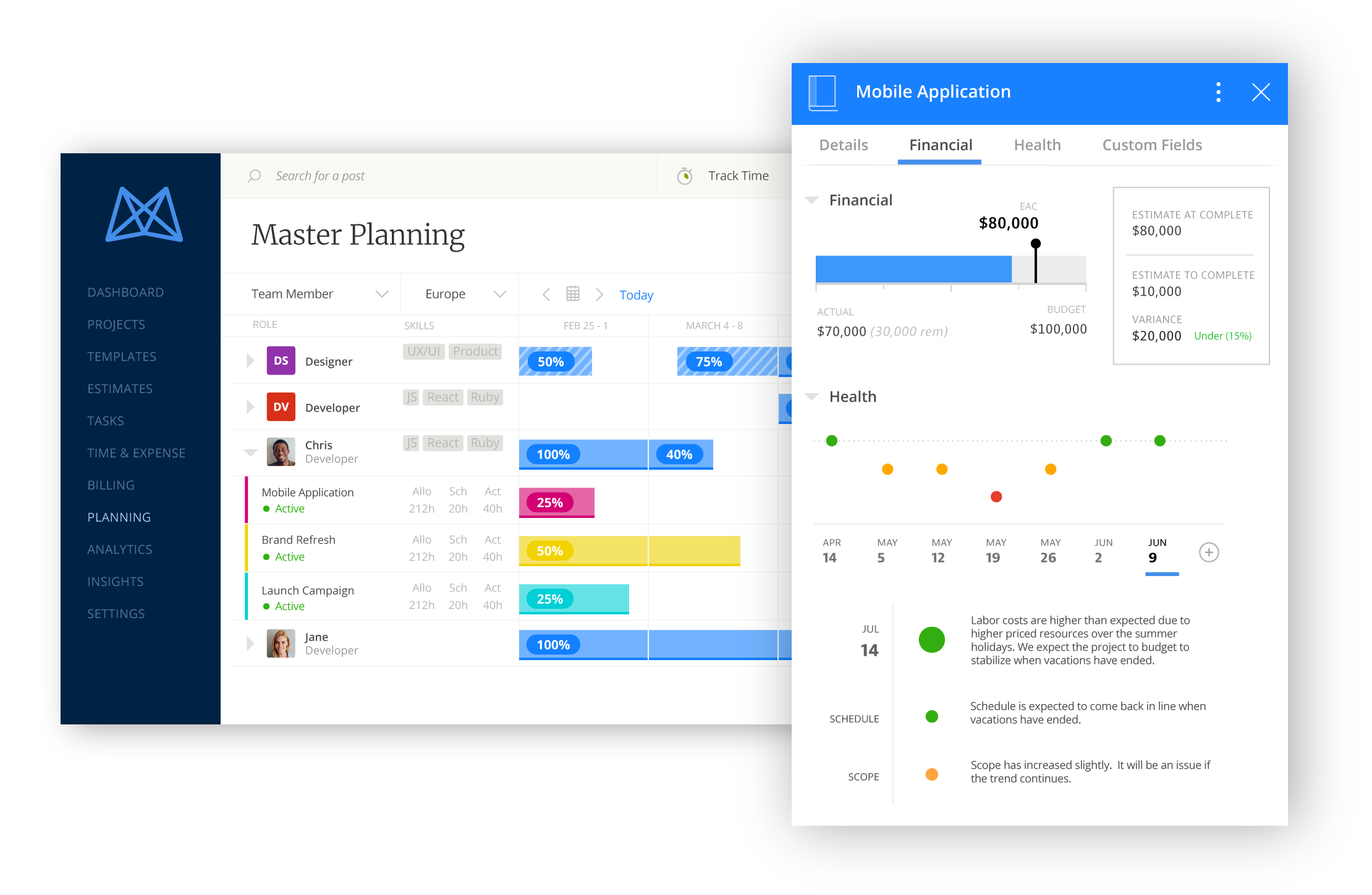 Features + USP:
✔️ Unified interface to manage multiple facets of your business
✔️ Real-time project management
✔️ Easily connects with all your tools in your ecosystem including ERP, CRM, and more.
✔️ Sales pipeline
✔️ Business forecasting capabilities
Pricing:
– Professional & Teams: 10 Days free trial then starts from $19/user/month
– Enterprise & Premier: You'll have to get in touch with their sales team
An all-in-one project management software that lets you plan, manage as well as track your projects in one place.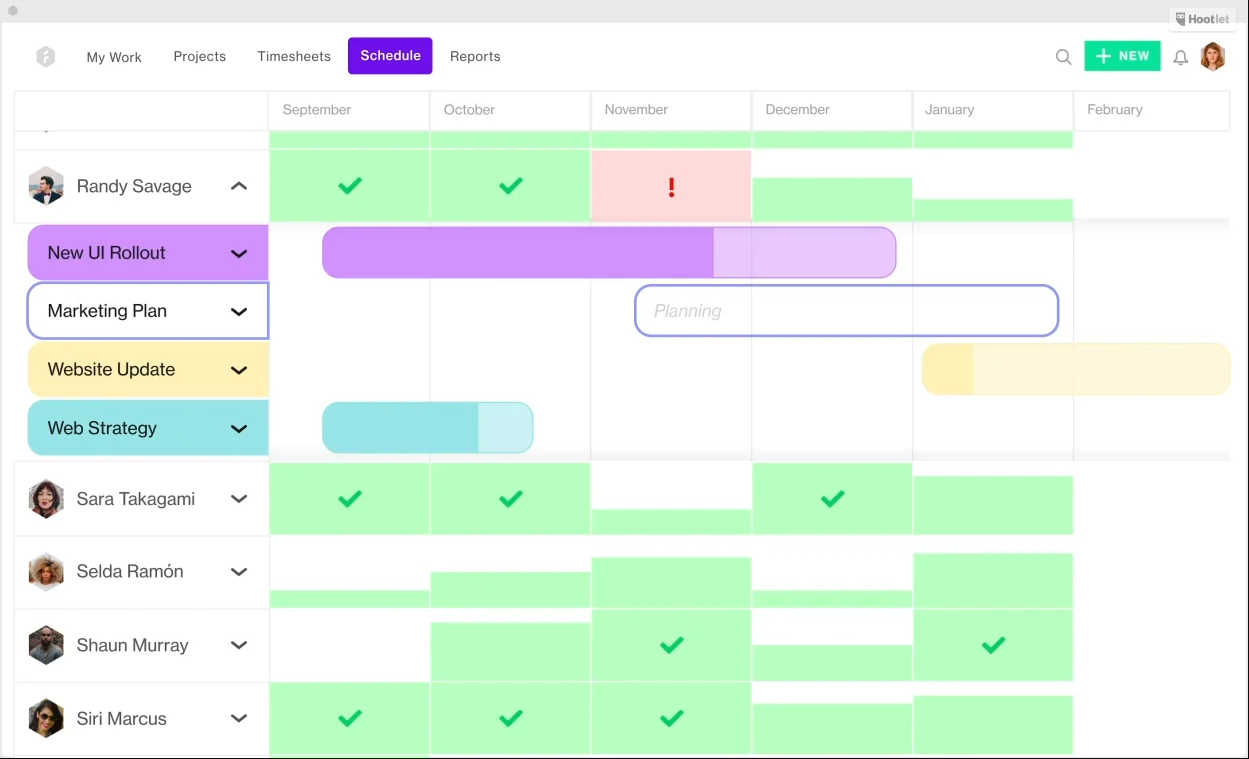 Features + USP:
✔️ Automates a lot of administrative tasks
✔️ Deep integration with other software in your ecosystem
✔️ AI work automation
✔️ Project budgets
✔️ Resource and project management
✔️ Expense management
Pricing:
– Free Trial
– Lite: $29/month/user — if billed annually
– Pro: $49/month/user — if billed annually
– Enterprise: $69/month/user — if billed annually
Choosing the right tool is crucial for the efficiency you are planning to achieve. So make sure to list your pain points and then go out hunting for a tool.
Writer's Note: This article was written in collaboration with Roma Amarnani.
All product and company names are trademarks™, registered® or copyright© trademarks of their respective holders. Use of them does not imply any affiliation with or endorsement by them.