A CRM integrated calendar comes with several advantages. Apart from the features, one major pro is a crystal-clear picture you get of what's going on in the background. It is a lot better than managing a single task in a calendar and CRM system separately.With Calendar 365, activity management becomes easier because you can leverage its configurable calendars with separate views. This means you can have a separate view of all your important activities.
Creating Separate Calendar Views
What if you could have separate calendar views for your lead calls and opportunities? It can make your calendar less cluttered while keeping you up to date for all the activities. Just like the below screenshot, you can choose your entities from the contact calendar field. You can select any one or multiple entities and create views accordingly.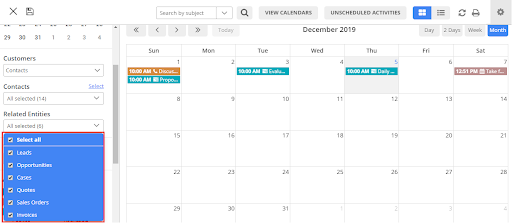 You get to select the view, the number of days to be displayed, slot duration, the title format i.e. D/MMMM/YYYY or MMM/D/YYY, etc.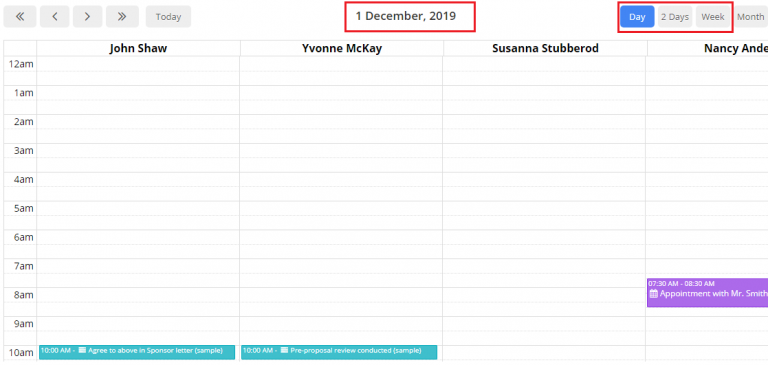 You can also create a shareable calendar. A shared calendar that you can hand out with other Dynamics CRM users.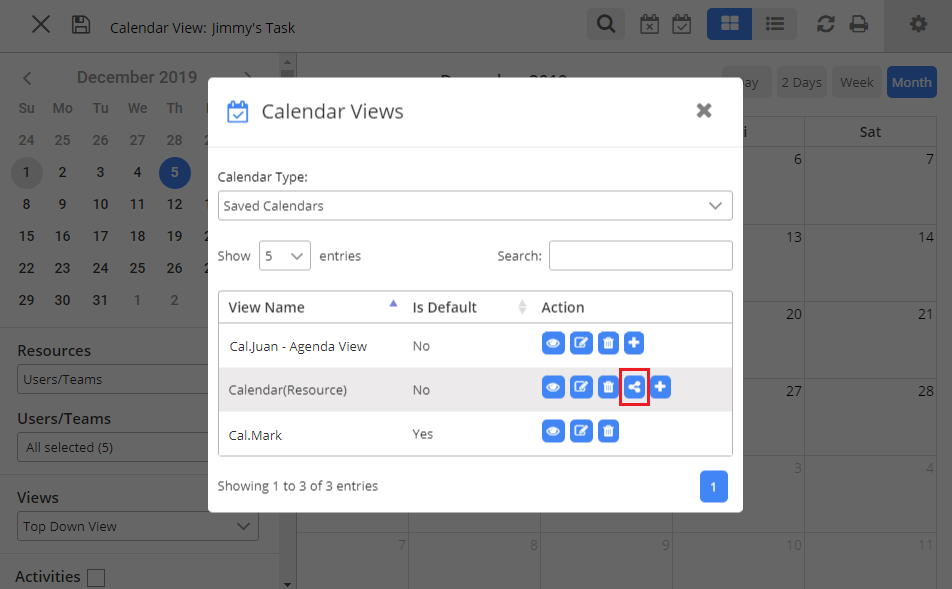 Configuring Activities
In your selected views from service calendar Dynamics 365, you can select the activities to configure. Activities like Task, Fax, Phone Call, Email, Letter, Appointment, Campaign Activity, or any Custom Activity.
After selecting the activity to edit, you can apply modifications to it like the color, status, tooltip, detail attribute, title, an email reminder, etc. You select any activity as required.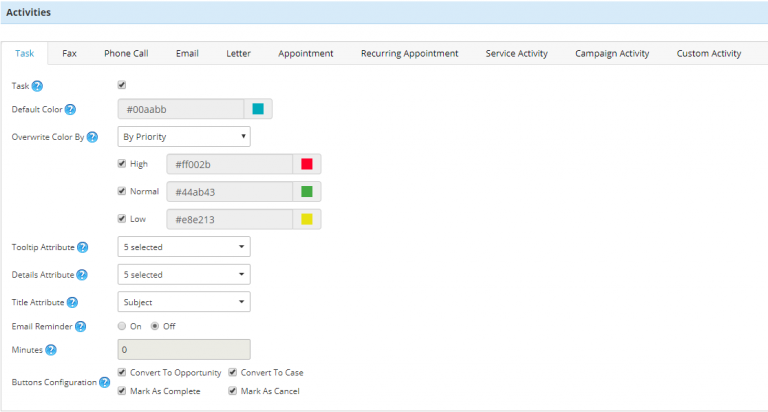 How Would You Like to Manage Your Calendar?
The major goal behind providing configurations to the users in Calendar 365 is to make sure users get to manage their calendar in a more organized way that increases productivity. If you have a team of two or more, having a Dynamics CRM integrated calendar will give them the flexibility to prioritize the tasks with bifurcation and get more work done in lesser time.
All product and company names are trademarks™, registered® or copyright© trademarks of their respective holders. Use of them does not imply any affiliation with or endorsement by them.