In the year 2017, there were nearly 269 billion app downloads. If you arrange all these 269 billion app icons end to end, they would go to the moon and back! Not just once, but 500 times and quite literally! This fact clearly indicates how the fad for mobile apps is growing with each passing day. For traditional business owners who have finally dragged themselves to have a website for their business, (Well, Congratulations!) this should come as a jolt of alertness. Having a website is not enough. Customers want to connect with brands on their fingertips and if you want your business to grow, you must have an app.
Most of the successful ecommerce websites run on Magento platforms today. And now that we are talking about having an app, you must have already started mulling over the things you need to do. Hire a developer, share your requirements, and get an app developed from the scratch? Well, the long way is not always the right way. Thanks to the technology, you can get your hands on a Magento extension which can help you to create your own little store and an intuitive app in a matter of minutes.
But before we know about these extensions, we will try to know the benefits of having a mobile app for your ecommerce business. So, here we go:
Enhanced User Engagement
The best way to connect with your users is to interact with them in the best ways possible. When you provide your users with an app that uses their mobile features, you can enhance customer engagement and drive loyalty. You can have the following features in your app:
Audio Search: You can enable your customers to find the product they are looking for and simplify their search process through the mike of your phone.
GPS: This feature enables the app to find out the customer's location. When the customer addresses are geotagged, it saves the task of adding shipping information manually. It also directs the user to the nearest physical store of your brand, if any.
Camera: Let us say you have a fashion e-store. As a part of one of your marketing campaigns, you can enable your customers to share pictures of their attires on social media accounts. When they do that, the word spreads and your sales get a boost.
Lesser Cart Abandonments
Cart abandonments rank first amongst the issues that ecommerce store owners face. There are thousands of examples wherein customers add their favorite items to the cart but abandon them before placing an order. This majorly happens because the websites have prolonged navigation process and it can be exhausting for the customers to go through it when they have several tasks on hand. The number of cart abandonments in a mobile app are low as the checkout process is relatively simpler.
Also, one of the biggest drawbacks of a website are, visitors have to browse through the products even when they know what they're looking for. With the help of Magento mobile app builder, you can build an app easily and the chances of such behavior are relatively low. And there are no distractions. If you want your customers to make purchase in few clicks, mobile apps are the way to go!
Higher Average Order Value
After user engagement and shopping cart abandonment rates, average order value matters a lot. It is important to know what motivates your customers to buy from your e-store. Although different businesses might have different factors in mind, these are some of the features that can help you boost the average order value:
Easy payment option: If you want to boost your sales, offering different payment methods to your customers is must. So, if they are paying by credit card, try not to make them go through the whole process of adding information with every purchase. Offer them with other options like Google Wallet, PayPal, Apple Pay etc.
Push Notifications: Whether you want to make announcements about discounts and deals or items that are back in stock, push notifications can come of great help. By sending the right notifications at the right time, you can keep your customers hooked to your app.
Once click order: The simpler your app's layout is, the easier it is for people to order. Make sure you provide your customers with one button checkout so that they can make transactions in the quickest way possible.
Boost Your Conversions
Simple navigation, satisfactory UX and intuitive user-interface are a perfect recipe for fruitful conversions. A research conducted by Criteo proved that ecommerce app conversion rates are three times higher as compared to mobile websites and one and half times higher than for desktop sites. Also, the customers who access your browse your store using your app are likely to view 4.6 times more products than they would in their mobile or desktop browsers.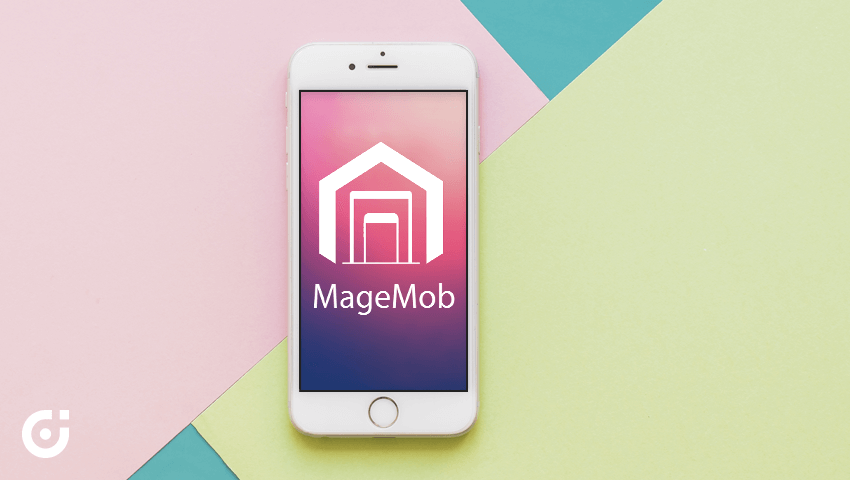 MageMob App Builder for Magento 1: An Intuitive Mobile App Builder
One of the best Magento 1 Extensions by AppJetty, MageMob App Builder is a perfect way to build a customized mobile app for your Magento Store. This mobile app builder for Magento is optimized for iOS and Android platforms and is mobile responsive.
The best part about this Magento extension is that it enables you to create your mobile app using the live synchronization feature. Thanks to this feature, there is no need for you to worry about maintaining your mobile application and Magento store individually. Once you make changes on your Magento store, they get updated on your mobile app in real time. This saves a lot of efforts spent after maintaining two different catalogs.
If you are looking forward to have an attractive, user-friendly, and intuitive app for your ecommerce store, the time is now. Write to us on sales@appjetty.com.