Hire a professional, use Google translator, or bring in a Magento 2 Multi-Language Translator. Implement one of these methods to localize your website to different regions of the world.
Translating website content is important while targeting international audiences. For example, if you're targeting Chinese audiences, the website content should translate into the Chinese language, keeping in mind the variances in dialect and colloquial expressions. You can't expect everyone to know English or Spanish. If you don't, you may end up making the same mistake as Mercedes Benz. They entered the Chinese market with the brand name Bensi, which means "Rush to Die."
If these tiny details are not researched properly, it can offend or evoke negative emotions in customers. So, the question is: how to translate correctly?
Simply using Google web translation could be risky. The errors in translation, misspelling or wrong context can impact the organic traffic. As a non-native person, you can't be sure that all the translations are right, and hiring a pro can be a bit expensive if you're starting up.
Hence, Magento websites should use professional methods to translate their website.
This article covers the different methods and tips you can use for website translation or localization. Everything you want to know about Magento 2 Language Pack is here.
Ways to Translate Magento 2 Website Content
There are several ways to translate website content such as copy and paste, using online translators, manual translation with the help of native speakers, etc. All these are bifurcated into three methods – human translation, machine translation, or plugin-based translation.
1. Human Translation
Human translation is where human translators translate the content from one language to another. These translators are generally native speakers of the target language and fluent in the source content language. Many professional translator agencies and individual translators provide these kinds of services in exchange for a fee.
The benefit of implementing human language translation is the context. Being native speakers, they are well-versed with the dialect and understand the cultural norms, idioms, and website's purpose. They know about their native place, their habits, behavior, and what they expect. A human translator can help achieve the desired results in the best way possible.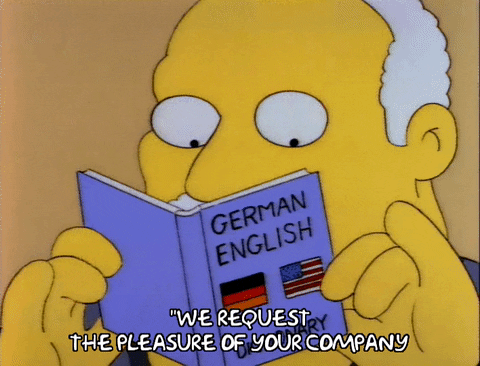 Take Pepsodent, for example. If they had known that the Southeast Asian locals chew betel nuts to blacken their teeth, they wouldn't advertise their product with "whitens your teeth." A native speaker would have helped them with this.
Hence, if you want your website to be most accurate, hiring a professional translator is one of the better options.
However, it can be time-consuming and too lengthy considering your website content. Besides, you won't keep the same content all the time. New products will be launched, and there may be many recurring activities like sales, offers, deals. You can't keep contacting professionals all the time. Also, you may not be able to translate each and every word of the website, keeping in mind that the total cost adds up.
If you're considering hiring a professional translator agency, here are some tips for evaluating their performance and work:
Ensure the translator is a native speaker and well-versed with the source language to know about dialect nuances.
Confirm a professional's translating experience by asking for references.
Enquire about their translation best practices and translation tools.
Make sure that the translator has a clear idea of the content objective.
Request final translation documentation.
Confirm agency credentials.
2. Machine Translation
Machine Translation, aka automation translation, translates the content from one language to another with the help of artificial intelligence. Google Translator, for example, uses neural networks to translate the content. Even though you prefer the human translation, machine translation can be valuable.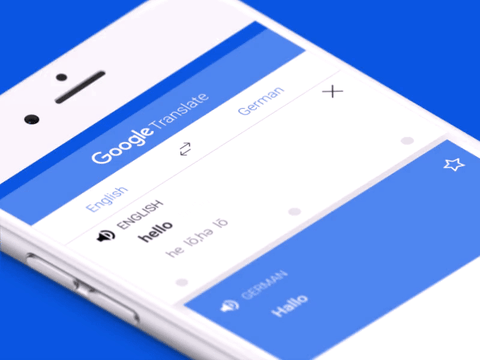 You can use machine translation for various types of content, such as product descriptions that don't require subtle efforts. Moreover, machine translations can help you get done more in less time. It also helps you save costs and time.
But like other solutions, it has a few drawbacks, such as it can't understand the context, subtleties of culture, or the social vocabulary of a region's population.
If you are not well-versed with the language or region, you may end up with inaccurate translations and even offend locals. The cost of losses due to inadequate translation will be too much, and it might damage your positive impact among users and customers in your target market. Besides, once changed, it may not be possible to change/update the translations again. Even if you do, copy-pasting the content and doing it manually is tiresome.
Hence, it's advisable to use a solution like Magneto 2 Language Switcher that offers automatic translation using AI and an option to edit and check by the human translators or the natives directly from the backend.
3. Plugin Based Translation
Most of the eCommerce businesses today use plugin-based translation as it allows automatic translation of the text on the website. All you need to do is integrate a plugin like the Magento 2 language pack and share access to your website. It will then automatically detect the content and change it into the selected language. All updates are done in real-time with no interruptions.
Image: Magento 2 Language Translator
The beauty of plugin-based translation is that you don't have to keep track of the updates or queue the pages for translation. You can bulk translate website content, set a daily limit, and when it exceeds, the remaining content will be auto-scheduled for the next day. With plugin-based translation, you can publish localized content as soon as it's created. It also avoids the risks of human error, which are common in copy/paste translation.
Most of the plugins also provide inbuilt editors for instant changes. So, while choosing a language translator plugin, look for one that offers both machine and human translations and features like bulk translation and quick support.
Should You Choose Google Translate or Magento 2 Language Pack Extension?
Do you know that Brazil uses Google Translate more than any other country?
The primary reason is that Google allows instant translations of the written text. It helps everyone around to get the idea of the product/service in front of them.
By following the simple steps such as:
Image: Google Translate screenshot
Launch Google Translate
Select the languages you're translating from and to
Copy and paste the content, add the URL ( if you want to translate the entire website/web page content), or simply scan the content using the app and watch the translation happen in real-time.
This free tool makes it easy to view the translated version of the page by providing the Translate toolbar option on the top. It makes the translations quick. An experienced translator can translate about 2000 words max in an average workday, depending on the context. Google translate, in contrast, can produce the same results in a few seconds.
However, with Google Translate, the meaning can be lost. The content may contain significant grammatical errors. Some words and phrases may remain untranslated. This happens because Google Translate only considers the text on a webpage. It ignores the texts that appear in an image.
Though it may provide quick and instant results, it's not an ideal solution.
It doesn't offer any support and human translations, whereas Magento 2 multi-language plugin offers much more than this!
Introducing Magento 2 Language Switcher
Image
AppJetty's Magento 2 Language Switcher is a solution that lets you translate your website content automatically in the desired language, using Google API from the backend. Along with Google API, it lets you manipulate the auto-translated content using the WYSIWYG editor. It offers a mix of human and machine translation with powerful features like mass translation, translation status, daily translation quota, etc.
With Magento 2 Multi-language options, you can easily manage multiple stores. You can translate anything from meta details to CMS pages and reviews. It even lets you translate static modules along with auto-translating newly added products.
Here are some of the features of the Magento 2 Language Translator extension.
Translate Anything and Everything
Magento 2 Language Switcher offers an all-inclusive translation option. It means you can translate all pieces of content on your website. It can be product details, meta details, categories, review pages, and everything else on the website.
Mass Translation
You can translate multiple fields, mass products in multiple stores simultaneously with a Magento 2 Language Pack plugin.
Quick Search and Translate
You may wish to translate a specific product name or a content part. Hence, our Language Translator module allows you to search and translate directly by defining the string.
This feature is like CTRL H that finds and replaces the text in a file, but better.
Translation Status
You don't have to keep an eye on the ongoing translation process. Simply add the translations in the queue and get notified when the mass translation is done. From the status module, you can view which pages are translated, which are remaining, etc.
Translation Limit
With our Magento 2 Language Switcher, you can set a daily translation limit and prioritize translations accordingly. Once you perform all the translations in the daily limit, the rest will automatically forward to the next day's tasks.
This is just a glimpse of what our Magento 2 Multi-Language Translator can do. To know whether it's the tool you're looking for or your business needs, you should give it a try!
Live and Video Demo explaining backend and frontend features along with support and requirement discussion.