The decor of a brick and mortar store makes or breaks its success. There is a right way to organize products in a store, in a way that your customer goes from one to the other without getting overwhelmed or confused. It also needs to have a dynamic system that allows for change as and when necessary with minimal effort.
Just like that, a web store's decor, or rather theme, as is common, is as important. It all starts from which e-commerce platform gives you the ability to choose from an abundance of themes. One of the best ones is, of course, Odoo.
Odoo themes are some of the best known in the e-commerce industry to help put an online store's best foot forward.
The latest version of Odoo is Odoo 12 and with each version, the themes should be up-to-date to perform accordingly. Odoo 12 themes are full of great features. Moreover, little details in these themes help you manipulate your store to get the most out of it. Out of the many themes available for Odoo, it can be rather overwhelming to choose the right one.  So here's a guide to help you figure it out.
4 Things to Keep in Mind when Choosing An Odoo Theme
Device Responsive:
In a world that is putting screens on everything from watches to refrigerators, you need to have an Odoo e-commerce theme that responds to the differences between them. A phone screen cannot display the photo of a product as well as its specifications, side by side, like a computer screen. So on a phone screen, it should be below the image, or there could be some interaction with the image, to display the specifications. You have to make sure that your content is displayed beautifully no matter screen your customer is accessing it from. The right Odoo theme will be able to give you that flexibility.
Optimization:
Now that you have picked a great responsive theme, you want to make sure your store loads in the first couple of seconds. An ideal theme should be minimal enough that it does not take up a lot of time or data to load. A data-heavy theme limits your site's accessibility because not everyone has a fast, reliable internet connection. And the loading speed depends heavily on the theme. So, to provide an uninterrupted experience to your end users, choose a theme which you can optimize.
Pro Tip: When you are choosing plugins for your theme, make sure they are not too heavy. Always check the page load time after installing a plug-in to make sure it isn't affecting the load time.
Visual Appeal:
Even though this point is in the third slot of this guide, it is no less important than the other two. The theme of your online store depends largely on the products or services you are selling. For example, If you sell kids' toys, it would look great to have pastel shades and toys displayed in an animation. If you sell medical equipment to hospitals, white backgrounds, clearly displayed products, and more focus on the text would be ideal.
Paying attention to such details show that you mean business and understand your customers' behavior and choosing the right theme plays a big part. So, go for the visually appealing theme but make sure it provides a professional touch to your website. The last thing you want is being perceived as unprofessional.
Security:
Odoo e-commerce themes are available very easily. Rather too easily sometimes, and for no cost at all. This can be tempting, considering all the expenses you have in order to build and maintain an e-commerce store. But if you fall into this trap, you will get in trouble because free themes are hardly ever secure. They can make your store vulnerable to infiltration. When selecting a theme, you want to make sure that you pick a reliable and secure theme. It's better to play a small price now then you spend a fortune retrieving your data in the future. A good theme is, after all, just another long-term investment in your business.
Our Suggestions: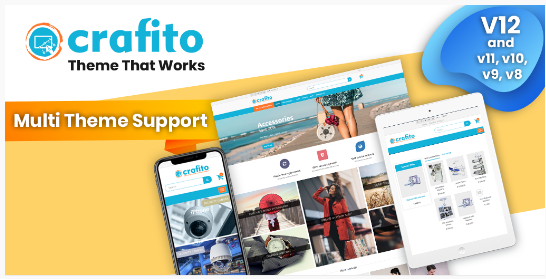 This is a great mobile-first and desktop responsive theme. It features multiple, very useful tools for a top of the class e-commerce experience. And of course, it checks all the boxes of this guide.  Its best feature is  that it has multiple theme support. This means that you can have different themes if you are hosting two websites! Make sure to check it out!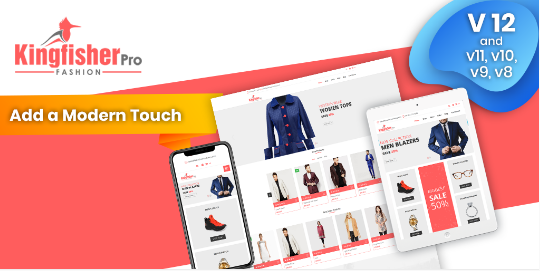 This Odoo theme is specially crafted keeping the retail e-commerce industry in mind. It has all the necessary elements to make your website look pleasing and deliver a better customer experience.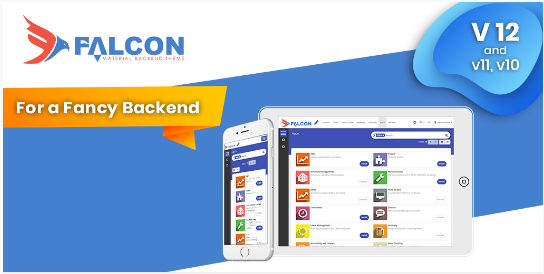 This one is especially for your store backend. It gives your backend a modern touch with Material Design. This makes operating your store backend fun and efficient. Check out all of the features of the Falcon Material backend theme here.
Lastly…
There are, of course, a number of Odoo themes available in the market but choose the one which works for you. You can treat this blog as a checklist for buying the right theme for your store. All the themes by AppJetty are made keeping in mind this checklist and are rigorously checked to give the best performance. You can browse all the versatile themes here and get your store up and running, with a refreshing look and feel!
All product and company names are trademarks™, registered® or copyright© trademarks of their respective holders. Use of them does not imply any affiliation with or endorsement by them.