Come Christmas and people start queuing up on ecommerce stores for online shopping. According to Deloitte 2016 Holiday Survey, the expected holiday sales in 2017 will exceed $1 Trillion. And Christmas shopping is a crucial part of this statistics.
For ecommerce store owners, Christmas begins few weeks before it starts. Reason? They need to provide their customers with a glitch free way to shop from their store. This involves providing functionalities that offer easy navigation, advanced search, and flawless shipping processes. By offering such options, they can ensure that their e-store keeps running smoothly.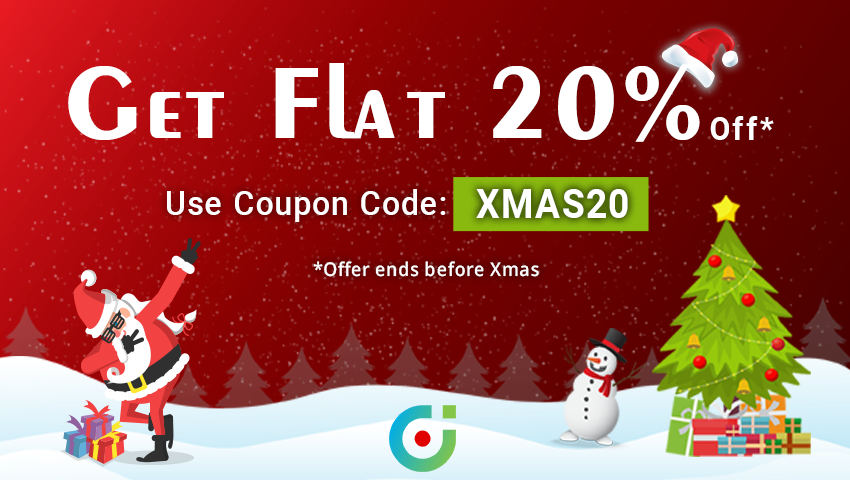 To help ecommerce store owners extend the functionalities of their store, AppJetty has come up with an unmissable Christmas Offer! As a part of it, we are offering 20% off on all our products. All you need to do is apply the coupon code XMAS20 and get flat 20% off on Magento 1 & 2 Extensions, Odoo Add-ons and themes as well as WordPress, Dynamics, and Sugar/Suite CRM Plugins.
You can check out each of our products and explore their features by visiting our website https://www.appjetty.com/. All our products are extremely easy to integrate and come with a user-friendly and fully responsive interface. So, what are you waiting for? Provide your customers with a memorable shopping experience and have a Merry Christmas! Offer ends on 5th January 2018!